Welcome to Solace!





This simulation is closed.
Latest News Items
Posted on Fri Feb 3rd, 2017 @ 4:21pm by Captain Brady Dering M.D., PhD in Sim Announcement
HI everyone...

Not sure if everyone is aware of the recent site glitches, but they are there and are pretty bad. They have been going on for about 3 days now...if not more.

Glitches include:
1. Players cannot login for some reason and have been locked out of the system.
2. Saved 'tags' are not showing up when editing a post, but are being saved to the database and do show up in 'mission posts'.
3. Several features of NOVA are not working in the settings, including changing of skins, ranks, settings etc.
4. Players may get logged out if they manage to log in, repeatedly.

I believe there are even more.

Apparently, this has lead back to Host gator. We are hosted by Utopia who is on Host Gator.

Who knows how long it's going to take for this issue to get fixed. I am going to ask Utopia what they intend to do if Host Gator doesn't or can't fix this issue soon.

Meanwhile..the sim needs to be moving.

In order to tag, this is what has been discovered:

If you get into post through 'Mission Post' there listed on the right column in your control panel, and add, things are saving after you hit 'update.' If you look at it through the normal way, you won't see the changes you just made, only through what I call 'the back door' which is through 'Mission Post'. If you look at the post that's just been added to through the backdoor by the magnifying glass icon and don't see the changes, just refresh and you will. I hope that isn't confusing.

The only problem this way is: you won't be able to tell if someone else is in there at the same time (the post isn't locked), and an email isn't generated. If there is only you, or only you and one other and you both are in communication with each other at that time, then you can do it this way without any worries. Tag each other through a messenger, or email, etc.

GO ahead and add to post this way if you want, but save every addition onto a notepad or something, to be safe. Or do it the old fashion way, role play by email:

Add into the post where you would be if adding here on the site, not at the top of the email like when you normally reply to an email but at the part in the story where you would normally be adding, send the email, and when receiving back: reply (reply all if there is more than one simmer on the post), delete the list of email addresses that always generate at the top of the email (otherwise, they build up), add your part at the bottom per norm, etc. and send again. Easy.

(I know no one is stupid here, but for anyone not use to role playing by email, that never has, there might be some uncertainty on how it's done...so hence, the directions)

When this problem is fixed, we'll copy and paste into our saved post here.

If the problem isn't fixed by the time your post is done, and it's time to post it, send it to me. I'll get it posted through 'the backdoor' and email it to everyone.

We can make this work with effort and if everyone is doing their part to pay attention to the sim and checking their emails (like everyone should be), and to see this news item. Please reply to me you have seen this.

Questions, ask me. Meanwhile, I'll keep you guys updated. Big Thanks to Jim for finding much of the info on what's going on and sending it to me.

Kim aka Captain Brady Dering
GM and Commanding officer

Posted on Thu Dec 29th, 2016 @ 4:26am by Captain Brady Dering M.D., PhD in General News
I hope everyone, who celebrates it, had a wonderful Christmas. While there was no announcement before hand, I feel it's pretty much a given, a no-brainer, that we would have taken a break here.
Well, the break continues. So although I and some others may tag here and there this week, no one is expected to tag in jps until after the first of the year. So, no pressures. :D
Kim aka Captain Brady Dering
GM and Commanding Officer, USS Solace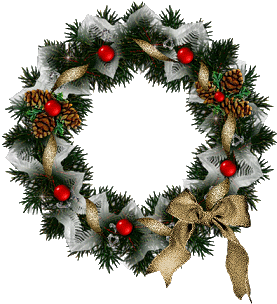 Posted on Sat Jan 9th, 2016 @ 9:23pm by Harbor Master in Website Update
Nova is updated to the latest version (2.4.5)

If there are any problems contact your GM or me.
Posted on Sat Sep 26th, 2015 @ 11:29pm by Harbor Master in Website Update
USS Solace has been updated to Nova 2.4.4

Any problems with the site need to be reported to the GM or myself.
Posted on Tue Jun 24th, 2014 @ 9:04pm by Captain Brady Dering M.D., PhD in General News
Hey everyone, this evening we were updated to the latest Nova version, and a good friend custom made us a new header. If you can't see the new header above each page, just hit the keys ctrl and F5 at the same time to do a total refresh. I hope everyone likes it, let me know what you think. :)


Kim
Latest Mission Posts
Mission: A Race Against Time
Posted on Mon Jul 24th, 2017 @ 1:28am by Captain Brady Dering M.D., PhD & Captain Carter Hall & Captain Douglas Roberts Jr & Commander Zoe Eckhardt M.D. & Commander Rosalie De La Croix & Lieutenant Commander Jolan Sito "TANK" & Lieutenant Commander Sarah Thatcher & Lieutenant Vekar Sariago & Lieutenant Taryn Madison & Warrant Officer River Wild & Dru & Lieutenant JG Nareyh Michaels

~USS Armstrong Bridge~

It felt like Deja vu.

Last minute adjustments had been made, everything checked, all systems had been tested and passed, and the last of the Starbase's technicians had left. This time when Carter walked out of his Readyroom and looked around the Bridge, seeing the Bridge crew…
Mission: A Race Against Time
Posted on Sun Jul 23rd, 2017 @ 11:28pm by Captain Brady Dering M.D., PhD & Lieutenant Mika Rai'z M.D., D.Sc. & Captain Douglas Roberts Jr
ON:

Doug and Taryn had gotten Edward settled in aboard the station, then he had walked her back to her office before leaving for a meeting with Brady and Mika in the Solace hangar bay. The meeting was rescheduled to happen before the Solace and Armstrong left the base and…
Mission: A Race Against Time
Posted on Tue May 9th, 2017 @ 7:35am by Captain Douglas Roberts Jr & Lieutenant Taryn Madison
ON:

Doug knew that Taryn was not happy with having to leave Edward behind. Truth be told, he wasn't either and he had let Brady know it in no uncertain terms. He understood Brady's reasoning for leaving the children and other personnel behind, but it still didn't make it any…
Mission: A Race Against Time
Posted on Wed Feb 15th, 2017 @ 11:03pm by Captain Douglas Roberts Jr & Lieutenant Taryn Madison
ON:

After Doug had picked Edward up from the crèche, he had headed straight for their quarters to meet Taryn. He knew they had to hurry because they had to get Edward to the station and get him settled in, then report back aboard the Solace prior to their departure…
Mission: A Race Against Time
Posted on Fri Feb 10th, 2017 @ 6:04am by Captain Carter Hall & Commander Alexander McKinney & Lieutenant Commander Simok & Lieutenant Cole Dering M.D., M.S. & Specialist Amiri Qu'Tal & Specialist Kashi Linser-Wildner & Specialist Kaleb Buhari & Specialist Garret Wildner & Commander Rosalie De La Croix & Lieutenant Commander Sarah Thatcher & Lieutenant Vekar Sariago & Lieutenant Francesca Grant M.D. & Warrant Officer River Wild & Specialist Alora Jaenke
Carter sat in the Armstrong A's Officer's Briefing Room waiting for his senior officers and specialists to arrive. With both elbows on the table, he started rubbing his forehead as the first person walked in.

"Sir." Rosalie said curtly as she headed into the briefing room, keeping things formal. Wandering…